Made of the highest quality UV resistant polycarbonate and 201/304/316 stainless steel, PC based stainless steel bird spikes will hold up perfectly even in harsh weather conditions like snow storms or heavy rain.
Stainless Steel Bird Spikes with flexible plastic base travel can be cut to length or bent, making them suitable for ledges, beams, balconies, railings, plant pots, chimneys and any surface you want to protect.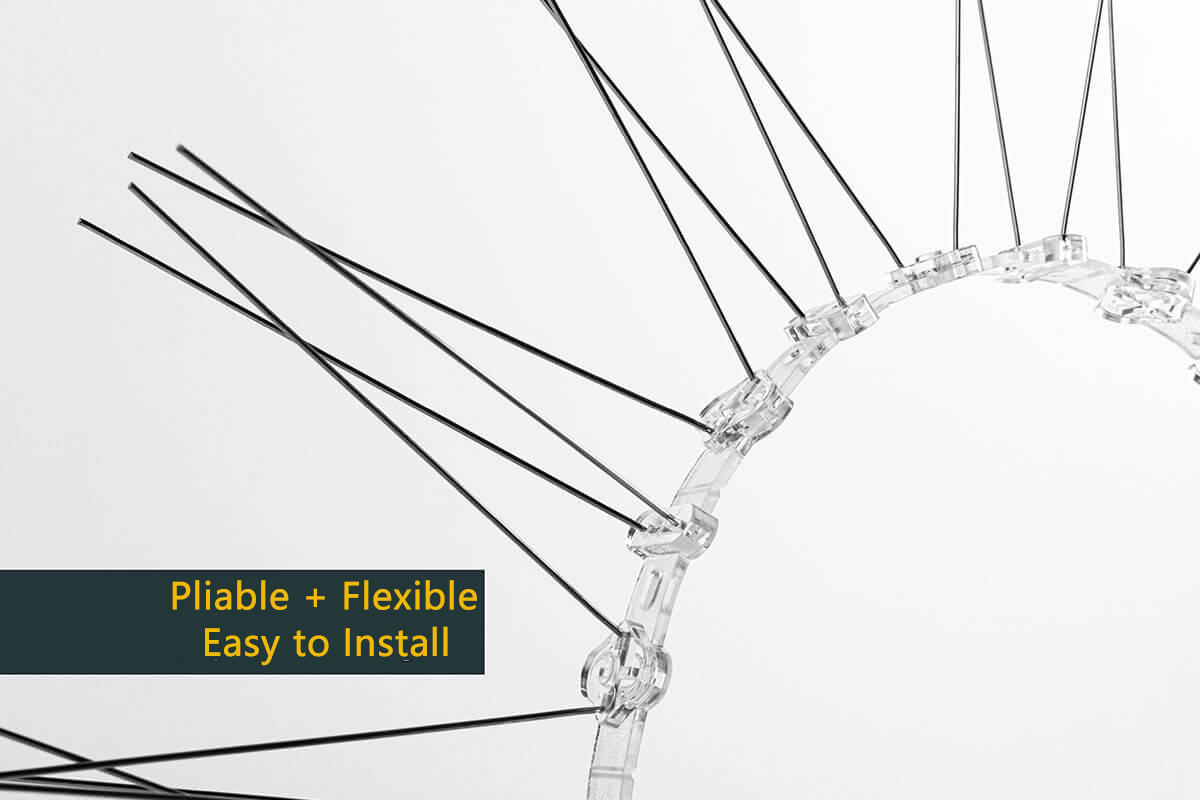 PC base stainless steel bird spikes are divided into 5 types according to the base: narrow base, wide base, matte base and wing base. There's also a DIY strip so you can make your own bird spikes.
Easy to Install
1. Clean Surface
Before installing plastic bird spikes, make sure all surfaces are clean, dry and free of bird debris, including overhanging branches, leaves, nests, etc. Do not place spikes on contaminated unprepared surfaces.
2. Cut to Size
The unique design of the breakaway points between each set of screw fixtures makes it easy to twist and bend to the desired size in situations where fewer full strips are required. Just press it into small pieces as you want.
3. Choose an Attachment Method
Define the correct connection method. For concrete, brick, steel, apply a coat of adhesive to the underside of each bird spike strip along the glue. For wood, use wood screws to attach birdnail strips to the wood surface.
4. Bird Spikes Placement
Lay the spike strips on the surface, leaving no more than 1 inch of clearance between the wall and the bird spike strips to prevent birds from nesting behind the nails. Do not disturb the spikes for at least 24 hours after gluing.
Previous:
J Shape Pipe Hanger Clamp
Next:
Fast Clamp Sway Brace
---
Post time: Aug-01-2022