When you invest in a new fence—whether it is wood, chain link, or another material—you want to make sure you take every step possible to protect it. The longevity of a fence depends on many factors, such as quality materials and professional construction, but there are also other ways you can protect your investment. By installing fence post caps on your fence, you can make sure the beauty of your fence endures.
What Are Fence Post Caps?
The fence post caps installed by fence services are coverings set over the ends of the wooden barrier pickets and nailed or screwed to the tops to cover exposed, sawed-off ends.
These protective coverings are available in several styles and do look attractive, improving the appearance of the enclosure around your property. They also serve a more important purpose than simply looking nice. Caps prolong the life of the pillar, which is an important part of any wood fence installation.
Fence Post caps for wood fences are available in many varieties and made from a number of different materials. Simple ones made from the length of a board set on angled post ends are the least expensive means of keeping water out.For a more attractive look, We design beautiful metal post caps.These coverings are readily available and easy to install; however, they should be replaced every few years since they can decompose.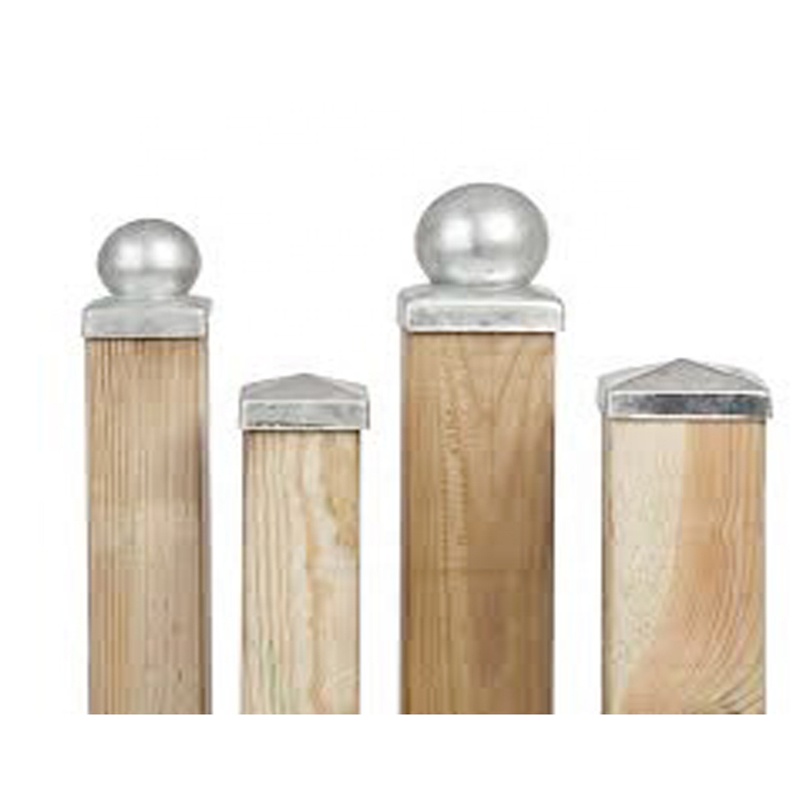 Previous:
What are wood connectors
---
Post time: Jun-27-2022